« …We sailed the seas of the globe to discover, explore, capture the alchemy of a moment, a culture, a know-how. Whatever the moment, whatever the excuse, everything is a pretext for celebration »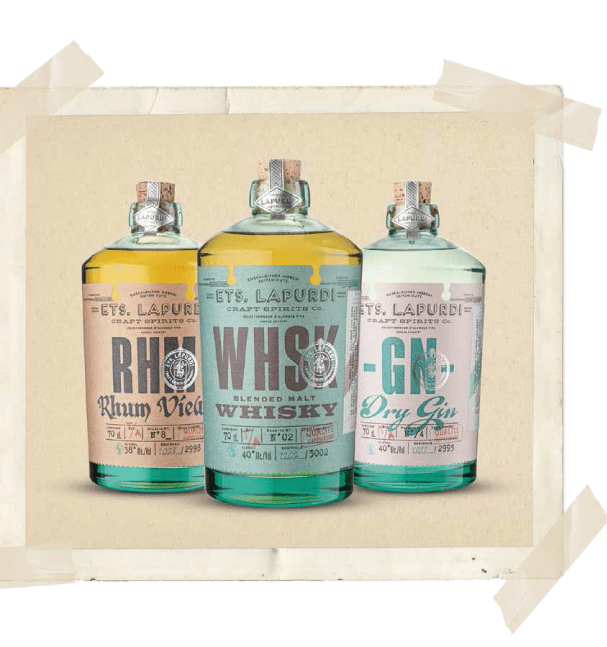 OUR APPROACH
Our approach at ETS. LAPURDI, is to offer spirits made in the Basque Country, but also and above all a range of craft products for both novice and connoisseur consumers of quality alcoholic beverages, with recipes and compositions that are both sophisticated and accessible.
Each year we produce unique, limited batches with the aim of creating a product of exceptional quality, while guaranteeing the supply of natural, high-quality materials for its production.
It's the right product at the right time.
WHO WE ARE
We are selectors of fine spirits with a strong attachment to our region, the Basque Country.
The Basque people have travelled extensively since the dawn of time, during which time we have discovered and captured different cultures and unique skills.
This range of spirits is the fruit of all this history and our passion for the Basque Country. It's the result of an ancestral know-how that is reflected in the production of our spirits.
It's also a project that brings together two provinces of the Basque Country: Lapurdi or Labourd in French is one of these provinces, in which we are located, in the town of Anglet, and it's in the province of Araba where all our spirits are produced, in Amurrio, at Acha distillery.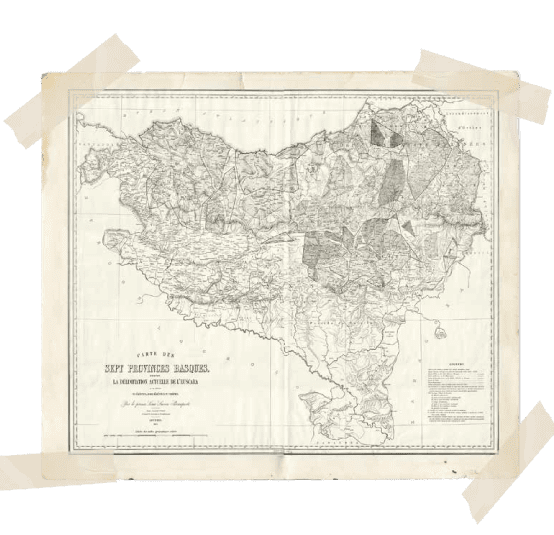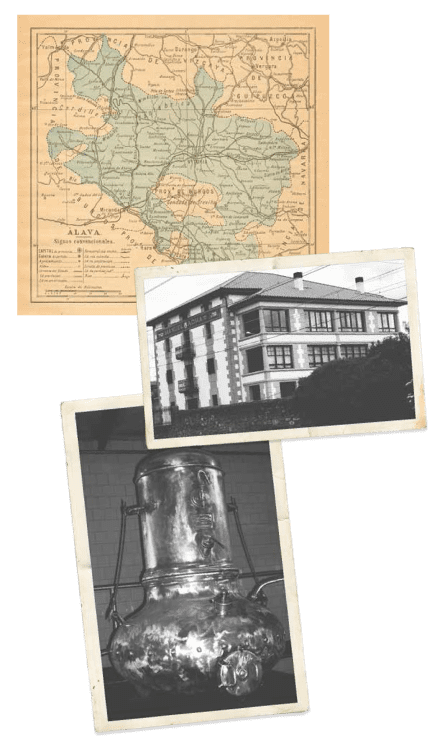 OVER 200 YEARS
OF KNOW-HOW
Ets.Lapurdi spirits have been developed in close collaboration with the Acha family distillery, founded in 1831 and located in Amurrio in the province of Araba in the Basque Country.
With unrivalled historical value, five consecutive generations at the helm of the company and almost two centuries of history, the Acha Distillery family has built up an invaluable heritage.
The knowledge and experience acquired and passed down from generation to generation are a fine guarantee of quality.
The MANUEL ACHA S.A. distillery is the oldest active company in the Basque Country, the oldest family business in Spain and one of the three oldest family businesses in Europe.